IMAGES: Left – Mountaineer Journal, Center – Buckhannon Pride, Right – Getty
BUCKHANNON — Last Friday, Mayor of Buckhannon David McCauley announced that he plans on proposing an ordinance empowering the city's LGBT community. Many Christians in the community are concerned that the ordinance will pose a threat, demolishing religious liberty.
"Soon, Buckhannon will strengthen its resolve of intolerance and discrimination and harassment through the adoption of a comprehensive ordinance further expanding protections for our LGBTQ residents," Mayor McCauley announced.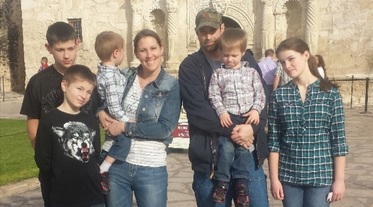 In 2015, Christian bakers Aaron and Melissa Klein were targeted by LGBT activists, and asked to bake a wedding cake that included homosexual content. When they politely declined, the LGBT activists filed a lawsuit against their bakery, Sweet Cakes by Melissa. The Klein's bank accounts were seized and depleted, along with an account specifically set aside for their church tithes.
"Melissa Klein was checking her bank accounts just a few weeks before Christmas when her face turned ashen," reported Fox News' Todd Starnes. "The money was gone – every single penny."
Their bakery was put out-of-business and their savings were confiscated, all because they would not violate their religious beliefs, refusing to create promotions of a behavior they believe harms those who practice it (sin). Aaron and Melissa have a family of 5 children, and they suddenly were without employment and had no way of supporting their family. The same legislation that made the Klein family a target, will make every Christian business owner in Buckhannon a target. Mayor McCauley is expected to have the votes on council to pass the ordinance.
The Mayor's Speech