BUCKHANNON — In an exclusive interview with Mountaineer Journal, Sen. Robert Karnes (R-11) responded to his opponent, Del. Bill Hamilton's (R-45) decision to attend a meeting with liberal activists affiliated with Upshur Indivisible.
In a statement to Mountaineer Journal, Sen. Karnes responded to Del. Hamilton's accusation and meeting with Upshur Indivisible: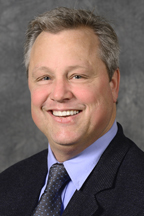 "Almost everybody in Upshur County has seen the picture that appears to show Bill as a new member of the Indivisible Group. It has never appeared on my Facebook page or in my Twitter feed.
Like most folks in Upshur County, I was concerned to see Bill and other local officials embracing a group that has partnered with and been sponsored by some of the most radical and violent extremist groups from around the country. Indivisible has been tied to La Raza, MoveOn, Black Lives Matter, and more.
I am glad Bill has distanced himself from this group by making it clear he didn't join the group and was only there to see if he could get them to vote for him. And I'll be clear, if Bill is going to shop for the extremist vote I will step back and let him pursue that goal. He can go to the Klan meetings, the Black Lives Matter meetings, the Neo-Nazi gatherings, the Has Hate parties, the Planned Parenthood coveys, and the Indivisible conclaves. If that is where he thinks his votes are, he is welcome to them. I will not be there. I don't know how to be any blunter than to simply say, there are some votes I don't want.
If Bill isn't chasing the extremist vote he ought to do more than simply not 'join' the group. As an elected official, just by showing up he has lent his credibility to Indivisible. When he publicly denounces hate filled organizations like Indivisible, Black Lives Matter and the Has Hate group, he might regain a little of his lost integrity.
Like any elected official should, I represent all of the people of my district. I will always be looking for ways to enhance our economy, reform our education system and fight for individual freedoms. However, the fact that I represent every individual living in my district in no way means I represent every viewpoint, of every radicalized group or individual in my district.
It is unfortunate this Republican primary is shaping up to be a battle between the extreme left and regular conservative West Virginians. It is not a fight I chose. When elected, I promised to spend my time in Charleston fighting for lower taxes, smaller government, education reform, and reducing regulations. We have had some great successes. It is those very successes that have caused Bill so much angst. Instead of fighting for WV, he's fighting to overturn everything the Republican majority has accomplished in the last three years.
When reelected I will continue to pursue the same, smaller government, education reform and economic growth legislation that I have been working on for the last three years. If these things are important to you, I hope to have your continued support in May."
Upshur Divisible has expressed opposition to President Donald J. Trump's policies, along with endorsing abortion (Planned Parenthood), homosexual pride ordinances, Obamacare, illegal immigration, sympathy for Islam, removing prayer from city council meetings, and several other items on the liberal agenda.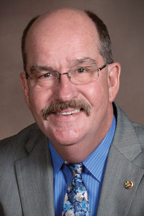 On Thursday, Hamilton distanced himself from the organization, stating that he did not join. Instead, he went to the group solely to campaign, anticipating to have an opportunity to deliver a speech.
"I did not join their group nor do I intend to," he continued, "The only item discussed at the meeting was their rally the weekend of 9-30-2017 which occurred this past weekend. I went with the anticipation of presenting my Senatorial campaign, but I was informed their group was not political so they did not allow me to speak."
A photograph was taken of Hamilton with Upshur Indivisible members, which sparked controversy on social media. In his statement to Mountaineer Journal, Hamilton also accused Karnes and his supporters of "trying to make an issue" with the photo.
"My opponent and his supporters are trying to make an issue of it. I repeat I represent all the people not just the ones that agree with me on every issue," Hamilton said.
Karnes denied seeing the photograph on social media, and did not become aware of it until it was presented before him. Del. Hamilton is running against incumbent, Sen. Karnes for the 11th senatorial district in West Virginia.