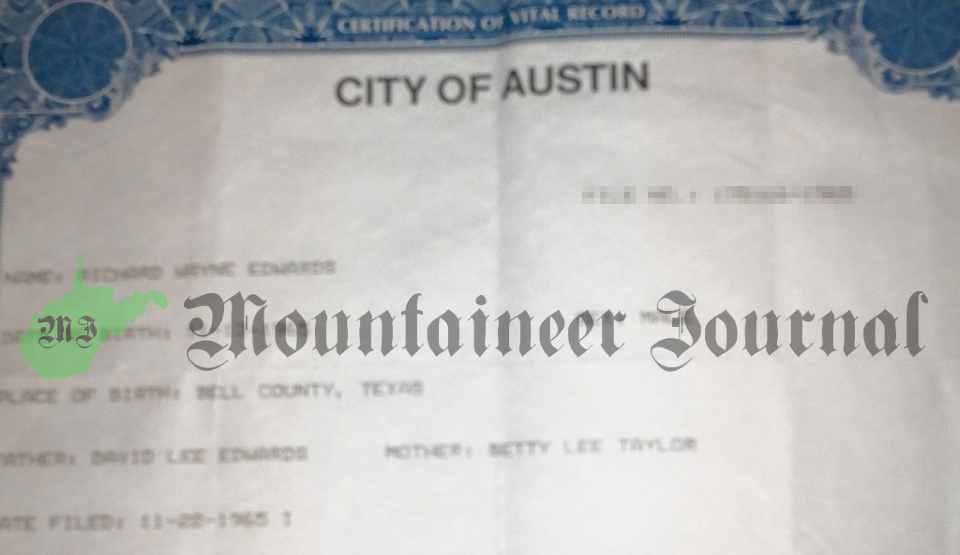 BUCKHANNON, WV — Mayor Rick Edwards has recently been accused of falsifying his resume, after concerns regarding his educational history have emerged.
The Mayor claims that he was a former student at the University of Texas along with obtaining a Bachelor of Science degree from the University of the Incarnate Word; however, their records show otherwise.
Edwards recently released a copy of his birth certificate, revealing his full name "Richard Wayne Edwards."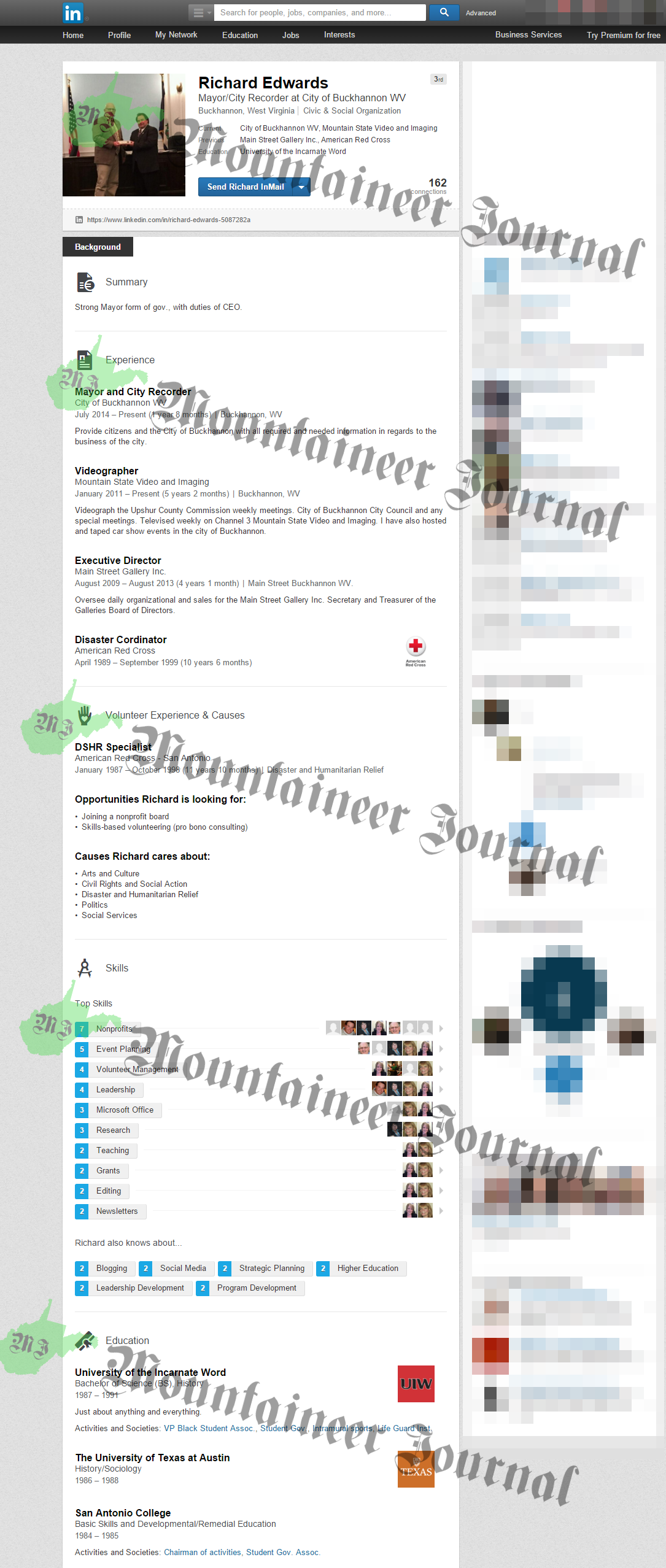 According to University of Texas Registrar, there is no record of graduation or attendance of a student by the name of "Richard Wayne Edwards." All attendance records and degree information that was created after the fall of 1977 is available to the public, by doing a simple search on the registrar website. Edwards claimed to have attended the school from 1986 to 1988, which means that if he attended, his record should be available in the online database of the University of Texas.
In a Mountaineer Journal exclusive, we have confirmed that the University of the Incarnate Word (which is the second University that Edwards claimed to attend) also denied the enrollment of "Richard Wayne Edwards."
"Richard Wayne Edwards is not in our system therefore he was not enrolled at UIW," the university responded, in an official statement to Mountaineer Journal.
Edwards listed both colleges on his personal LinkedIn account, along with his Facebook account.
Last year, the State Journal reported that Edwards presently has two active arrest warrants in his home state of Texas. One is a felony for possession of marijuana, while the other is a misdemeanor.
"It's absolutely all politics," Edwards stated referring to the warrants. "Ask anybody in Buckhannon, anybody who knows me, whatever happened in San Antonio all those years ago has nothing to do with my ability to run the city, or my sincere hope and energy to do the best I can for the City of Buckhannon."
"Whoever is trying to continue with this witch hunt, if you want to call it that, keeps continuing to throw out false information. I had nothing to do with anything illegal; it was an entirely different situation. It just popped up; I'm telling you."
While Edwards denies that he did anything illegal, the case is still open.
Bexar County, Texas, First Assistant District Attorney Woodrow Halstead confirmed that the warrants have not been repudiated and confirmed that there are still two active warrants for Edwards' arrest.
"[The cases] are still considered open," Halstead told the State Journal.
While Texas does not "typically extradite from out-of-state for non-violent crimes and lower level drug possession," if Edwards would return to Texas, he would be arrested.
"I was 100 percent unaware of it at that time as I was when I moved to Buckhannon in 2001," Edwards stated in response to the situation.
When confronted, and asked why he did not turn himself in, Edwards expressed that he did not want to pay the penalty.
"Honestly, it would cost me $10,000-$15,000 to do it and it would take me away from my family," he explained. "And quite honestly, I still don't want to pay to do that unless they feel it's something they want to come get me for."
Edwards filed on January 29, 2016, to retain his position as Mayor by running in the 2016 election.