Official Peter Brogden holding a basketball at the Charleston Civic Center | Image: Mountaineer Journal/Caiden Cowger
CHARLESTON, WV — During the West Virginia "AAA" Girls' Basketball Championship, an allegation has surfaced where a WVSSAC Referee allegedly told the Lady Bucs that they were going to lose.
This is claimed to have occurred approximately around the 4th quarter. The allegation comes from two highly credible insiders close to the Lady Bucs.
Prior to this statement, the Buckhannon-Upshur Lady Bucs were tied with the Huntington Highlanders 24-24 in halftime. By the end of the third quarter, the Lady Bucs were just down by 4. In the fourth quarter as 5 of the girls were going into their huddle, the official made the alleged remark to the Lady Bucs players.
"While the girls were going to their huddle, the official told them, 'Well, looks like you're going to lose tonight,'" an insider expressed to Mountaineer Journal.
Many attendees believe excessive foul calls were made against Buckhannon-Upshur, while Huntington appeared to be getting away with uncalled fouls. In the fourth quarter, Hanna McClung, one of the Buccaneers top scorers, fouled out according to the refs.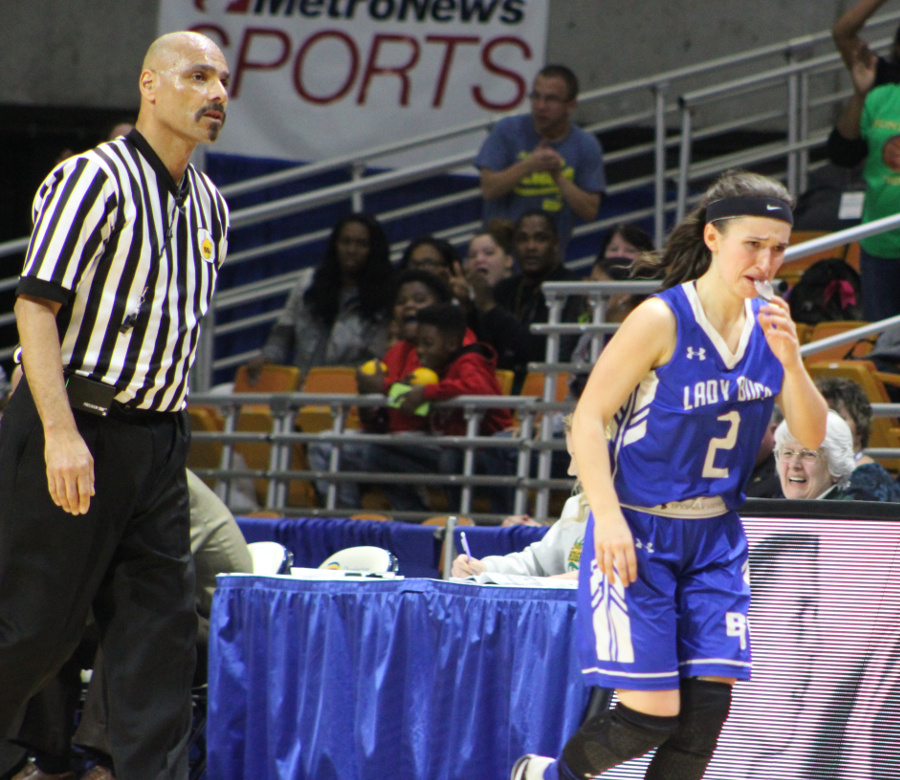 According to the Exponent Telegram, "Her fifth foul was a questionable call at best. McClung and Huntington's Lexi Sheffield were in a scramble for a loose ball. They both hit the floor to try and scoop up the ball. McClung dove first, then Sheffield. The whistle came when McClung appeared to not physically be in a position to foul anybody. Nonetheless, it forced her out of the game with 3:58 to go. By that time, B-U was down 11 so a comeback at that time was going to be difficult, but when arguably the best point guard in the state isn't on the floor, it certainly can't help matters."
Alli Robinson also fouled out. Three other Lady Bucs had four fouls.
In the final 5 minutes, Huntington was given a total of 21 free throws for fouls against Buckhannon-Upshur; they made 17-of-21.
Buckhannon-Upshur received a total of 21 fouls in the second half alone, while Huntington had just 5. The Lady Bucs had a total of 27 fouls, with the Highlanders at 11.
This led to the Huntington Highlanders winning the game 72 over Buckhannon-Upshur at 54, with an 18 point lead.