It appears that we have a bit of hometown jealousy brewing in Buckhannon. In Wednesday's edition of the Record Delta, an anonymous Speak Out caller decided to condemn the honors, awarded by Mayor David McCauley, to two of Buckhannon-Upshur High School's wrestlers. Brandon Tenney and Jack Garcia were given their own proclamations, along with their own days of recognition, for winning state titles in the West Virginia AAA Championship.
Tenney won two state championship titles: one as a sophomore competing in the 113-pound weight class, and as a senior in the 145 weight class.
Garcia completed as the runner-up at the West Virginia AAA wrestling championship, while competing in the 152 weight class.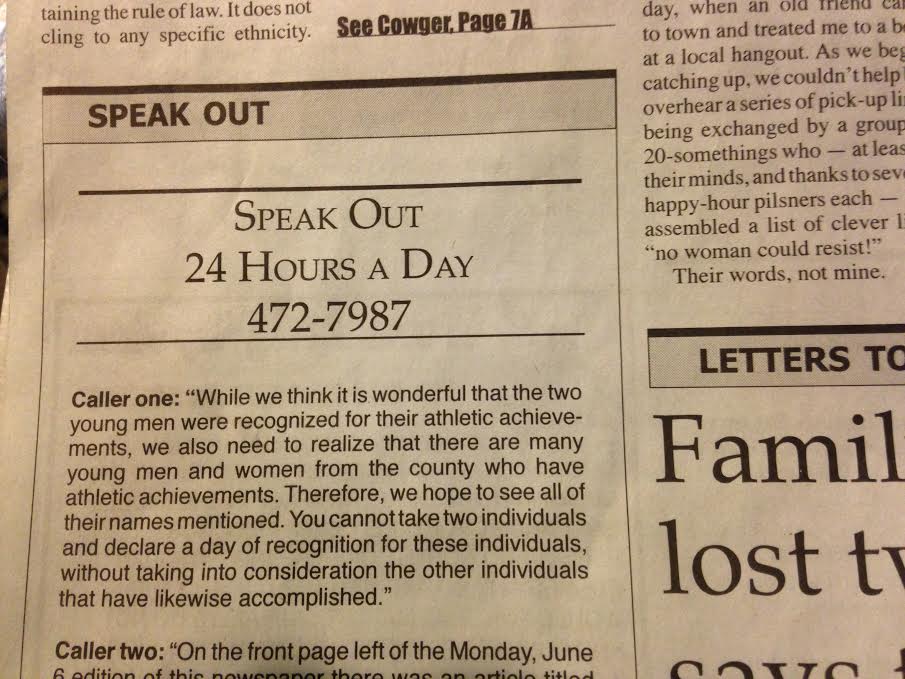 "While we think it is wonderful that the two young men were recognized for their athletic achievements, we also need to realize that there are many young men and women from the county who have athletic achievements," the caller said. "Therefore, we hope to see all of their names mentioned. You cannot take two individuals and declare a day of recognition for these individuals, without taking into consideration the other individuals that have likewise accomplished."
During the most recent city council election, anonymous websites were created posting news articles targeting various elected officials. The creation of these sites enraged some members in our community. Now, when content is posted anonymously degrading two well accomplished wrestlers of Buckhannon-Upshur High School, the community is silent.
It is quite sad to see that some people are more apt do defend corrupt politicians, than two students who have caused a bright light to shine down on Buckhannon.
This was utterly a pathetic caller. To suggest that these boys, both of which I have known for years, are somehow not deserving of this award is absolute stupidity. This caller claimed that everyone should be given recognition for the accomplishments of two. What a bombastic, socialistic remark.
Both Tenney and Garcia were greatly deserving of this recognition.
Perhaps they should both be given their own month.