BUCKHANNON — Mayor Richard "Rick" Edwards has been accused of using tax payer money to purchase gas for his personal vehicles.
By August of 2015, Edwards was given a city gas card to temporally purchase fuel for a city related trip to the 46th annual Municipal League Conference in Wheeling, WV. The conference was held August 3-6, 2015.
On August 3, 2015, Edwards posted a picture of where he attended the conference at 4:39 PM. Earlier that day, he filled up his car with premium fuel at 11:14 AM.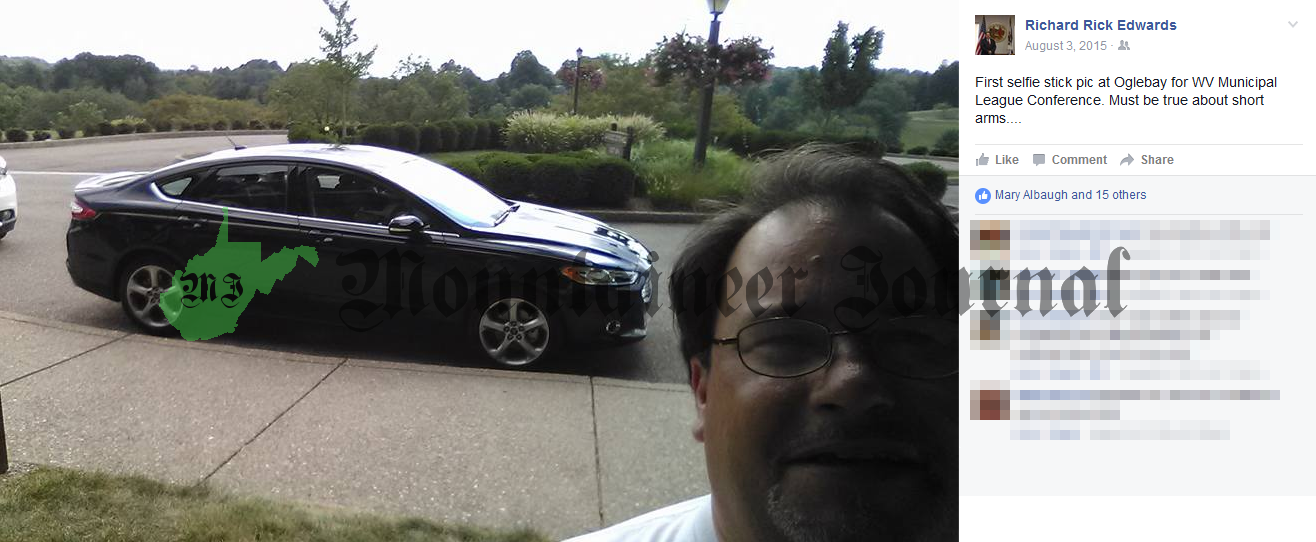 After the trip, Edwards kept the gas card and used it again on September 10, 2015.
According to documents obtained by the Mountaineer Journal, starting on August 3, 2015, premium fuel was purchased on a regular basis (approximately 2-4 times per month), which totals to 19 separate occasions. The discrepancy was caught due to the type of fuel that allegedly Mayor Edwards was purchasing, because the City of Buckhannon only permits the purchase of regular unleaded gas to fuel city vehicles.
The last date on record for the refuel was March 14, 2016.
Along with charging premium fuel for personal use on the city's gas card, Edwards has also been accused of turning in travel vouchers for reimbursement of fuel expenses on no less than three separate occasions. This would mean that the Mayor was not only receiving free gas, but was getting reimbursed for the cost of gas (which he did not even purchase).
On September 13, 2015, Edwards went on a trip Snowshoe to the "AWNA Conference". That morning, he filled up his tank and took the card with him. When he returned, he filled up his tank again, which came to a total of $50.42 for both refuels.
He also requested a reimbursement for a trip to the WV Housing Conference that took place in Charleston, WV on September 15-17, 2015. Again, Edwards charged his fuel costs on the city's gas card, which totaled to $46.58.
With both travel expenses, this came to a total of approximately $97.00.
Edwards then submitted a voucher, requesting a reimbursement of $194.35 for gas that he did not even pay for. He used the city's gas card and then requested a reimbursement.

After this information has emerged and local outrage becoming rampant throughout the community, a special city council meeting is being held Monday, March 28th, at 6:00 PM. This will take place at City Hall, and they are expected to address this issue.